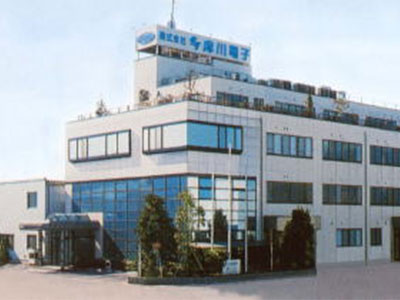 As a member of the Tamagawa Holdings Group, Tamagawa Electronics Co., Ltd. is a business company that develops, designs, manufactures, and sells telecommunications and broadcasting equipment, parts, and electronic application equipment.
Features
1
TAMAGAWA Electronics is one of the most outstanding experts on microwave technology in Japan.
Since our establishment in 1968, we have consistently been focused on developing products based on high-frequency radio technology and have built up our technologies. In addition to the analog high-frequency technologies, we have been expanding our technological field every day including optical transmission technologies, and digital technologies such as digital signal processing and FPGA, as well as systems integration that combine these technologies. We have introduced the latest production management system and are responding to a wide range of customer opinions in the area of QCD through global production. As a leading company, we will work actively to take up the challenge of building advanced technologies so that we can respond to 'Trends' and 'Customer Demands'.
2
Departments
Device Departments
Our Device Department develops and manufactures passive components for high-frequency radio systems by making full use of our core technology and analog high-frequency technology. A wide range of products, including attenuators, switchers, dividers and combiners, shared devices, and various filters, can be customized to meet the needs/demands of customers for any products. We are developing complex components that combine various components.
---
Systems Departments
From our experience in analog high-frequency technology, optical transmission technology, signal processing, and software technology we have developed various products such as amplifiers and oscillators, Optical Link and high-speed sampling digitizers. All components can be adapted to suit your specific requirements or even have it level-up for test equipment to a wide range of fields.Furthermore, we are capable of manufacturing larger-scale radio equipment and test equipment and provide them to a wide range of fields.
3
Active Investment in the latest equipment and R&D.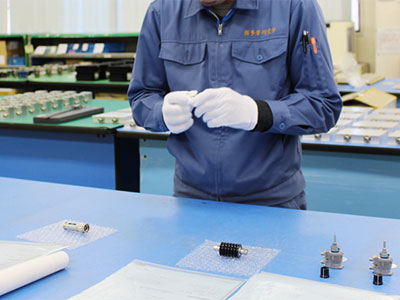 Extensive Design and Production Facilities
Tamagawa Electronics invests in the latest technologies and facilities.
Investment Examples:
1)Thermal Evaporation System (sputtering equipment) for the development of elementary bodies.
2)Advanced substrate-design CAD systems that enable high integration and high multi-layer design by 3D modelling, and machining centers (cutting machines) that can flexibly cope with everything from prototypes to mass production.
Furthermore, we have a variety of measuring instruments that can handle millimeter wave bands and a number of measuring instruments dedicated to optical products.
For mass-produced products, we have built in-house automatic measurement systems.
---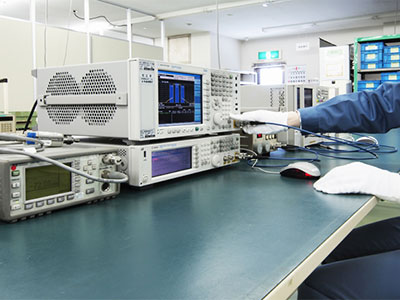 Research and Development Initiatives
We actively invest in R&D to further develop a wide range of technological areas. To respond to customer opinions, each division has continuously developed new products. And from a mid-term Business Plan, we work on to developing new technologies, such as promoting industry-academia joint research. We are also pursuing new possibilities for high-frequency and optical products by offering our accumulated technologies to cutting-edge research laboratories in other fields, and not only the telecommunications field.
Company Overview
Company
Tamagawa Electronics Co., Ltd.
Establishment
November,1968
Capital issue
October, 2007
President
Masanori Kobayashi
Capital
JPY ¥310,000,000-
Business line-up
R&D, Manufacturing, and sales for Microwave devices and instruments
Employees
226 (consolidated)
Banks
Resona Bank, Limited.

MUFG Bank, Ltd.

Mizuho Bank, Ltd.

The Chiba Kogyo Bank,Ltd.

THE KANAGAWA BANK, LTD.

The Johnan Shinkin Bank
Board of Directors
President and Representative Director : Masanori Kobayashi
Director : Chikara Kimura
Director : Junichi Suzuki
Director : Masaharu Hori
Auditor : Takashi Nagahama
Organization Chart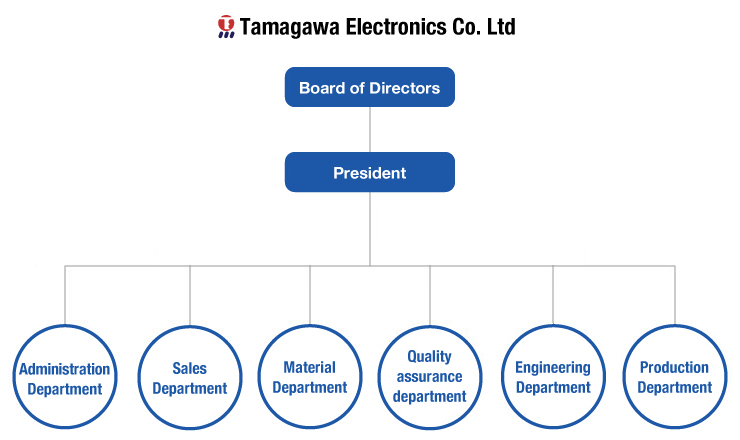 History
Nov. 1968
Established in Ota-ku Tokyo. Launched step attenuators.
Sep. 1969
Developed Coaxial-Fixed-Attenuators & Terminators.
May. 1970
Changed from a limited company to a stock holding company.
Relocation of head office and factory to Yokohama City,in Kanagawa Prefecture.
Oct. 1970
Started cariblation service for measuring equipment.
Apr. 1971
Developed Coaxial Switches
Mar. 1974
Developed Attenuators & Switches with using PIN diodes.
Apr. 1977
Relocation of head office and factory to Koza County,in Kanagawa Prefecture. Launched RF filters for telecommunicaiton
Apr. 1978
Developed Channel-test-set & Loopback test equipment.
Sep. 1979
Developed Dinamic SINAD & Antenna test equipment.
Apr. 1980
Established a filter division.
Developed a wave filter.
Apr. 1981
Established a development department and started developing devices for optical communication Established a Quality Measures Conference to strengthen and equalize quality of our products.
Oct. 1981
Registered a utility model of Coaxial Switches.
Developed testers for radio equipment.
Jun. 1983
Developed Optical power meter, Optical data link & 2GHz programable attenuators.
Apr. 1985
Build new plant in Ayase city (Kanagawa pre.) to expand business, and started operations.
Developed Optical-ID-tester & Vern-in system for FET.
Oct. 1986
Installed CAD system to improve efficiency of structual design.
Developed Super-high-frequency-signal-source by MIC technology.
Oct. 1987
Takegawa Electronics Co., Ltd. was established as an affiliate, and began assembling and testing compound semiconductors.
Developed 3GHz synthesizers and AOM drivers.
Oct. 1988
Developed Noise-load test equipment, device compornents for quasi-microwave band of BS/CS, tester for telephone & tester for TV tuner.
Apr. 1989
Developed microwave simulators & microwave transmission modules
Oct. 1990
Developed Radar-observation-system & Variable filters.
Sep. 1991
Introduced CAE system to improve design-quality and efficiency of design-operations.
Collaborative research with "Kanagawa Institute of Industrial Science and Technology" for developing multi-functional ceramics.
Developed Amplifiers for microwave band, Flat-couplers & VCO.
Apr. 1992
Developed Position-detecting-device for aircraft, cooperating with NIPPON SIGNAL CO.,LTD.
Developed Variable-phase-shifters & continuous-variable-attenuators with applying ferrite.
Oct. 1994
Completion of new company building.
Mar. 1996
Acquired ISO9001 certificate.
Apr. 1997
Takegawa Electronics Co., Ltd., was absorbed and merged with Tamagawa Electronics and established the Yamanashi Plant.
Apr. 1998
Designated as "Kanagawa SME model factory"
Aug. 1999
Registered shares on Japan Securities Dealers Association.
Mar. 2000
Developed RF unit for 26GHz-subscriber-WLAN.
Jan. 2002
Completed new plant in Yamanashi pre.
Feb. 2004
Acquired ISO14001 certificate.
Feb. 2005
Developed Microwave-fuse.
Sep. 2005
Closed Yamanashi plant.
Dec. 2005
Developed Wide-band-programable-attenuator.
Dec. 2006
Developed Double-degeneracy-mode-filter and made into product.
Apr. 2007
Renewed the designation of "Kanagawa SME model factory"
Developed high power switches for TDD communication.
Oct. 2007
In 2007, by becoming a holding company and foming a new spinoff, we became a wholly-owned subsidairy of Tamagawa Holdings.
Jul. 2012
Acquired a patent about RF Vern-in-Device for FET (Patent35036059).
Apr. 2015
Tamagawa Electronics established a 100% subsidiary company,
Tamagawa Electronics Vietnam Co., LTD. in Hanoi,Vietnam.
Oct. 2016
Received the Encouragement Award for developing broadband electromagnetic wave measurement system with optical transmission and feeding method from Kanagawa Industrial Technology Development Award.
Oct. 2016
DAS system for airport-MCA started operations in Narita International Airport, whose development & production were entrusted by NIPPON AIRPORT RADIO SERVICES CO., LTD.
Nov. 2016
Got an order of Sub-system used in the next generation METEOROLOGICAL OBSERVATION DEVICE from TOSHIBA.
Mar. 2019
TMEV (our subsidiary) opened new office in Ho Chi Minh City, Vietnam.
Mar. 2020
Made a successful bid on a production of Low-power-high-frequency-circuit & Beam-monitor-circuit-system for Linear Accelerator in Synchrotron radiation facility, from National Institutes for Quantum and Radiological Science and Technology.
Access(Head Office)
3-11-23,Kamitsuchidana-naka, Ayase-city
Kanagawa Prefecture,JAPAN
252-1113
Sales Department +81-467-76-2293
Fax Number: +81-467-70-4390
TMEV
Company Name
TAMAGAWA ELECTRONICS VIETNAM CO., LTD.
Establishment
April 10,2015
Head Office
RF No.7A, Plot No.H-1, Thang Long Industrial Park II,
Di Su Ward, My Hao Town, Hung Yen Province, Vietnam
Capital
520,000 US$
Web Site
http://tmev.com.vn/

TMEV quality introduction movie