Product Outline

SDR Module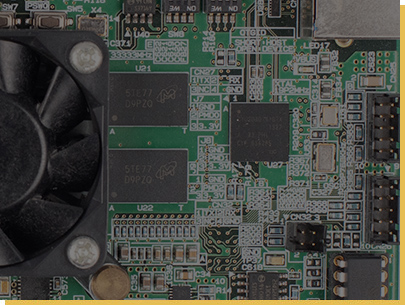 The Software Definition Radio (SDR) Board is for rapidly constructing any RF systems. Two high performance RF-IC(ADI AD9364) are mounted for wide range of frequencies and frequency bands. In addition, FPGA(build-in ARM CPU) deal with high speed communication processing(by using hardware logic) and complicated processing(by using ARM CPU) secretly. Interface(PCIE) enable to establish reliable high speed communication with PC. The product implements USB3.0 and ETHERNET for using alone.
INSTALLATION RECORD
The SDR Board is installed by Kozo Keikaku Engineering Inc.SDR-SAT.
Why SDR Module ?

Features of SDR

Regarding hardware-based-radio-module, you need to build up a exclusive hardware everytime when you want to change frequency and communication method, which is a bottleneck on cost & lead time.

When it comes to SDR (prepared common hardware), just changing its software, it provides you many kinds of solution. You can use it flexibly for the purpouse of prototype and MP.
It is available with wide frequency rang, 70MHz~6GHz, and signal bandwidth, 200KHz~200MHz.
IFPGA built in ARM(CPU) is mounted.
Interface (PCIE, USB3.0 and Ethernet) enables you to establish reliable high-speed-communication with PC.